Featuring Copper ION Technology New Evolution Hybrid Lumbar Cool Mattress,  The Evolution in Mattress Technology is here! 
    The tides have changed in the mattress industry and competition has been fierce over the years until now. The Evolution is a Hybrid, it's more advanced, when you lay down you feel the romance when your body adapts to the most luxurious feel on the market. Our quilted Hybrid NXT begins with Ultra- Premium components engineered with advanced ion technologies. We added phase-change (PCM) technology to our luxurious 4-way stretch knit fabric. PCM uses micro capsules that absorb or reflect heat as needed, producing a more constant sleep environment. Our EvoWC5 (Evo Wrapped Coil) is a 5-zoned wrapped coil system with over 1130 (queen) coil sensors. This evolutionary support system responds to each movement providing the ultimate in comfort and support. Ultra-premium latex and memory foams are infused with Copper Ion Technology and engineered to perform perfectly with the EvoWC5 for a cooler, cleaner and healthier night's sleep.
The next generation in Hybrid technology adds quilting to the top layer for the luxurious comfort you deserve. Copper ion technology offers, circulatory, anti-inflammatory and antioxidant properties.
"It Feel So Luxurious" – The Evolution Mattress has 100% Ultra Premium Copper that's Infused into the Latex. The cover is hand tailored with a very thick quilt. The edge is very strong with the New Power Edge Wrapped Coils for enhanced edge support. The Coils are all Individually Wrapped to reduced motion transfer and reinforcement throughout the lumbar region to offer much more support that helps to enhance chronic pain.
 "The Best Technology" – The Evolution Mattress has "Copper infused" latex for a therapeutic and restorative sleep. Copper woven into fabric for antimicrobial, anti-inflammatory benefits. The super thick Phase Change Quilt Cover offers an optimum temperature moderation for each zone.
 "The Best Customer Satisfaction" – The Evolution Mattress has Less than a 1% return rate. The factory gives it a 75-point quality inspection and offers a 100% replacement warranty and a 100% Making It Right Guarantee™
Key Features of the ONYX
Plush Quilted Eurotop
Quilt Layer
Luxurious 4-way stretch knit cover with PCM technology


Comfort and Support Layers
1" Ultra-Premium Gel-infused memory foam
3" Ultra-Premium Copper- Infused Latex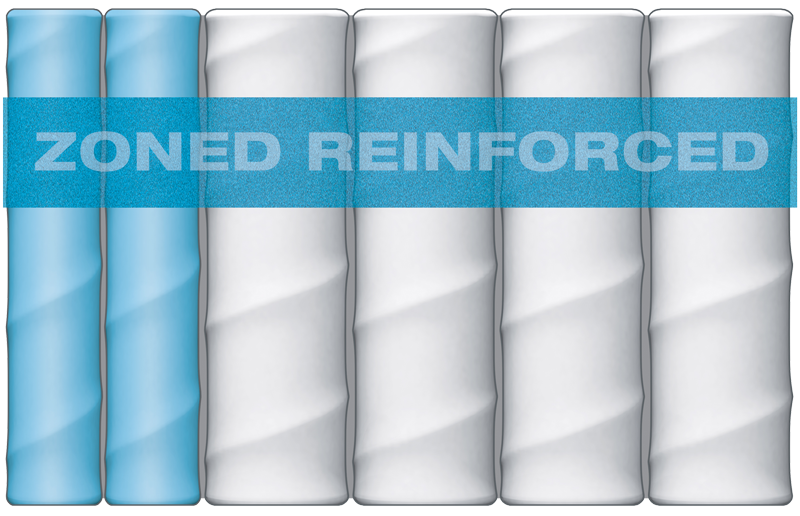 Support Core
¾" HD Support Foam
8" EvoWC5 zoned wrapped coil system
1 ½" Support Foam
Key Features of the Twilight
Luxury Firm  Eurotop
Quilt Layer
Luxurious 4-way stretch knit cover with PCM technology



Comfort and Support Layers
1" Ultra-Premium Copper Infused HD Latex
2" Premium HD Latex
1" Premium HD extended- life comfort foam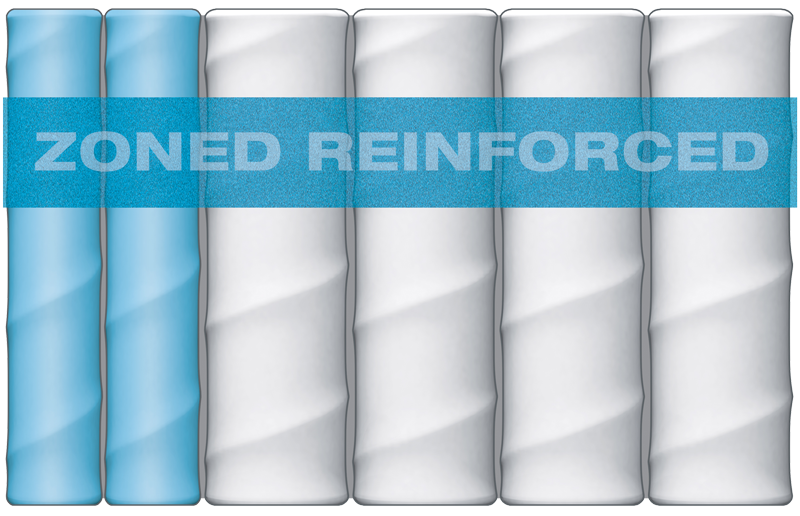 Support Core
¾" HD Support Foam
8" EvoWC5 zoned wrapped coil system
1 ½" Support Foam